Secure Your Business
Did someone access the warehouse after hours? Is the back door locked? Did my staff remember to turn the alarm on tonight? With a smart security system from ADS, you'll be able to remotely lock/unlock doors, turn on/off lights, view live feeds of your security cameras, and more from your phone, computer, or tablet.
Smart Security
Set your lights, signs, and locks to turn on automatically 

when you open and close for business

Seamlessly manage your entire system with one easy-to-use app

Take advantage of deep insurance discounts just by having a security system. Most providers require them regardless.
Fire Protection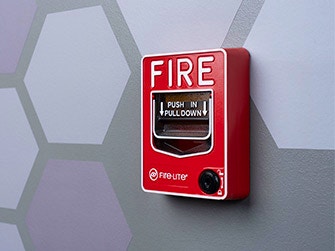 Get 24/7 rapid fire department dispatch with our elite monitoring center

Design and install top-of-the-line fire systems using UL-listed equipment and installation methods

Extend the life of your system with fire alarm inspections and maintenance from ADS
ADS is very quick to respond and their customer service is awesome. The tech is very professional and knowledgeable about the system.
A Moody
Melbourne, FL
Quick and easy visit. Never did receive the email they said I would get though. Hope it comes soon.
David Wright
Nashville, TN
I have ADS for my work and home. They are very efficient, friendly and thru give me options that help my business. I would never change service. Scott Stone and Philip Guill are great assets to your company .
Susan Tant
Chattanooga, TN
It is always a pleasure to work with Mike. He is professional, very organized and explains so that we can operate easily. If we need anything changed or fixed he is always there.
C Ray
Sanford, NC
We have been pleased with our experience with ADS Security. Our sales representative is helpful and well informed and the service department has responded quickly.
Dave Makel
Savannah, GA
Great service. Great easy going employees
Dave Rudolph
Melbourne, FL
The service representative was terrific. He answered all our questions and checked out the equipment. We are very satisfied with our ADS representative
bonnie huddleston
Jackson, TN
Great
Rodney Hampton
Jackson, TN
Very professional and helpful.
Annette Helmick
Melbourne, FL